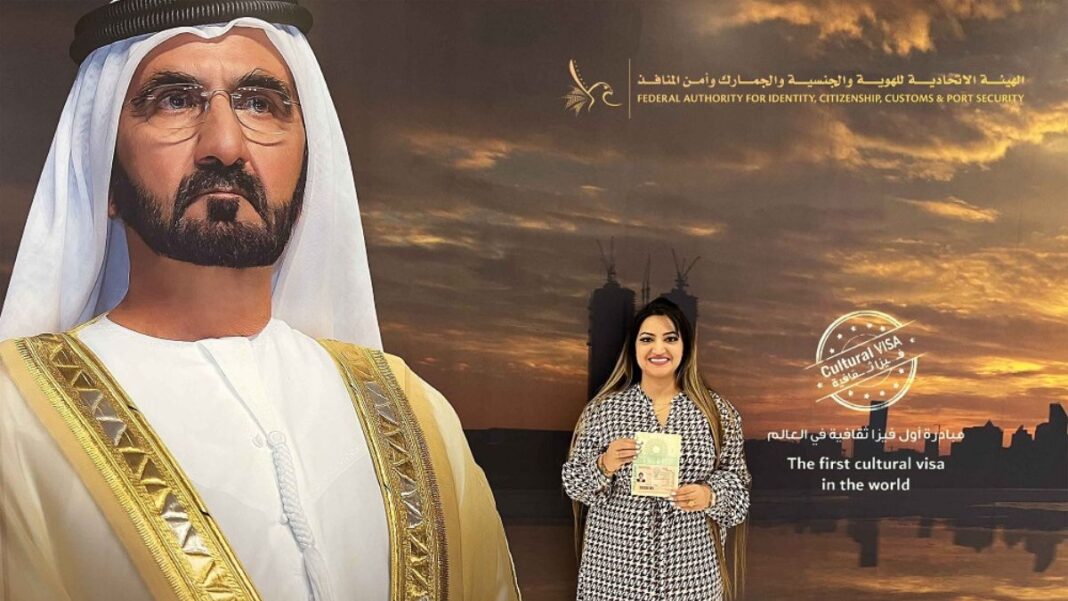 In an exceptional and heartwarming turn of events, Sonia Majeed, a celebrated Pakistani singer with a voice that enchants hearts worldwide, has been granted a coveted golden visa by the United Arab Emirates in Dubai. This prestigious recognition has sparked a wave of jubilation among her ardent fans, who have showered her with an outpouring of congratulatory messages, flowers, and heartfelt appreciation from every corner of the globe.
Global Times Media Europe reports that the musical sensation has been overwhelmed by the love and support pouring in from her admirers, spanning countries and cultures. Sonia Majeed expressed her heartfelt gratitude to her dedicated fan base for their heartwarming congratulatory gestures, emphasizing the profound impact their unwavering encouragement has on her artistic journey.
Relevant Read: Adamjee Insurance and Policybazaar.ae join hands to extend insurance facility to UAE based Pakistanis
The significance of this honor is heightened by Sonia Majeed's unique distinction as the first Asian Pakistani female singer residing in Dubai, a testament to her exceptional talent and unwavering dedication to her craft. Her melodious voice has garnered both national and international acclaim, securing numerous prestigious awards and cementing her status as a revered figure in the world of music.
Reflecting on her remarkable journey, Sonia Majeed shared, "I have always been committed to enriching the realm of art and culture, and this recognition reaffirms the universal language of music that knows no boundaries. It is an absolute honor to see my passion touch hearts across continents."
However, Sonia Majeed's impact extends beyond the realm of music. She is renowned for her extensive philanthropic work, championing causes that uplift women and children around the world. Notably, her collaboration with the United Nations program has seen her serve as a Voice Ambassador, Peace Ambassador, and Goodwill Ambassador, actively contributing to positive change on a global scale.
As the flood of appreciation and well-wishes continues to pour in, Sonia Majeed remains profoundly moved by the overwhelming display of affection from her fans, friends, and family. "This journey has been a collective effort, and I am deeply touched by the love and appreciation. It is a humbling experience to be at this stage in my career, and I am truly grateful for the remarkable support," she shared with heartfelt sincerity.