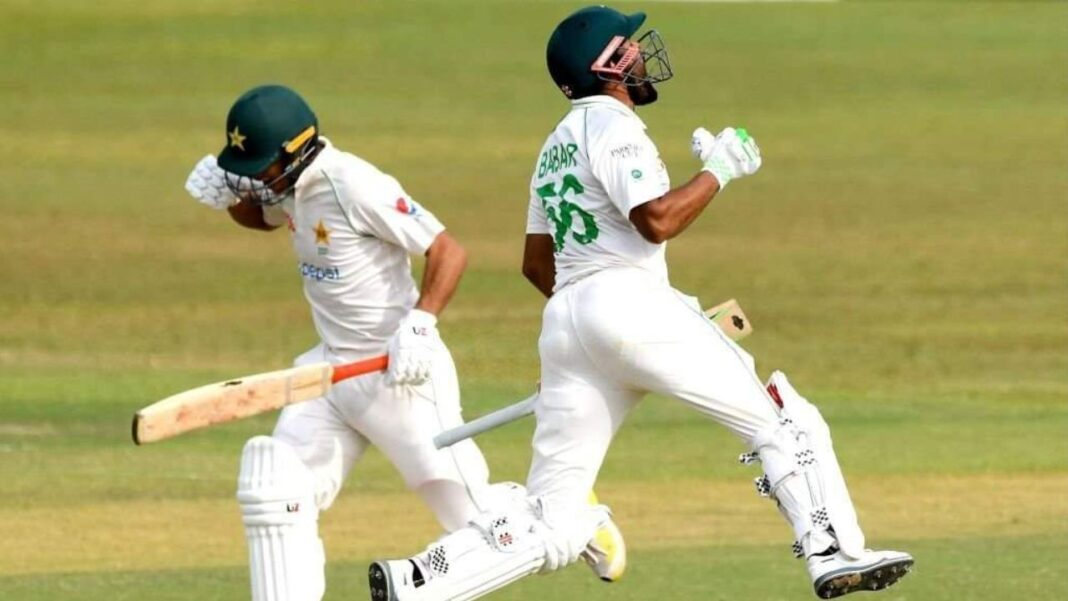 Babar Azam, the all-format captain of Pakistan, has recently displayed outstanding form, which is supported by his official ICC ranking. The right-hander has surpassed Steven Smith to become the third-best batter in the game's longest format while simultaneously being recognised as the top batsman in limited overs.
Relevant Read: Babar Azam's first ton in Sri Lanka saves Pakistan from huge first innings deficit
Babar Azam set yet another historical first in the second Test against Sri Lanka as he became the first Pakistani captain to amass more than 1,000 runs across all three formats.
Overall, MS Dhoni, Virat Kohli, Faf du Plessis, and Kane Williamson had already achieved this milestone before Babar, making him only the fifth skipper to do so in history.
Babar accomplished the extraordinary feat against Sri Lanka during the first innings of the second Test match, scoring 26 runs before being dismissed by spinner Jayasuriya.
The five captains' total runs scored are listed below:
Virat Kohli

Matches: 213
Tests: 5,864
ODIs: 5,449
T20Is: 1,570

MS Dhoni

Matches: 332
Tests: 3,454
ODIs: 6,641
T20Is: 1,112

Kane Williamson

Matches: 173
Tests: 3,331
ODIs: 3,420
T20Is: 1,599

Faf du Plessis

Matches: 115
Tests: 2,219
ODIs: 3,420
T20Is: 1,273

Babar Azam

Matches: 69
Tests: 1,022
ODIs: 1,083
T20Is: 1,396