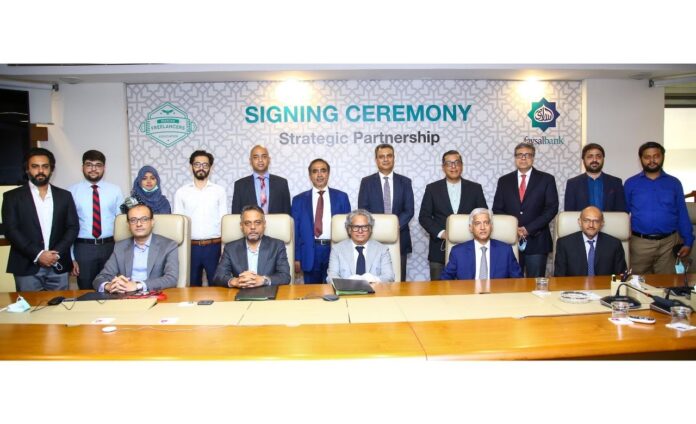 Faysal Bank Limited (FBL) in its bid to accelerate the enablement of digital platforms has joined hands with Pakistan Freelancers Association to support their initiative dedicated to Freelancers. This MOU (Memorandum of Understanding) signed in Karachi was attended by senior management of both organizations.
The MOU entails mentorship programs, seminars, webinars, conferences, professional training events and certification courses on financial literacy, as well as facilitating Freelancers/startups to reach out to Faysal Bank for their needs of digital financial services.
Relevant Read: Faysal Bank posts profit after tax of Rs. 4.02 billion
This announcement represents Faysal bank's commitment to facilitate start-ups and freelancing individuals with the latest innovative solutions reflecting its ability to offer world-class digital services and solutions. It is coherent with Faysal Bank's strategy to offer cutting-edge solutions which mutually benefit both the bank and its esteemed clients.
Moreover, this MoU is synonymous with the Digital Pakistan initiative, enabling digital financial services for the growing economy. Through this collaboration, both organizations would be able to extend their digital services to the masses and contribute to the country's most extensive digital initiative.