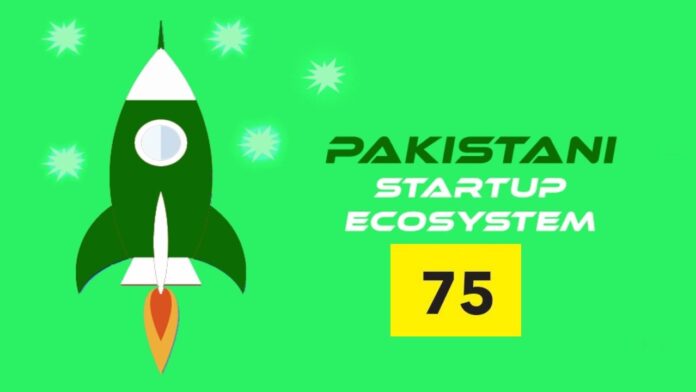 According to the Global Startup Ecosystem Index 2021 report by StartupBlink, Pakistani has had a successful year, as the country's startup ecosystem has improved seven spots, brought the country to 75th position globally and second in South Asia. Last year, Pakistan's rank was 82. The Global Startup Ecosystem Index by StartupBlink is the world's most comprehensive startup ecosystem ranking of 1000 cities and 100 countries. The index updates the data on the annual basis.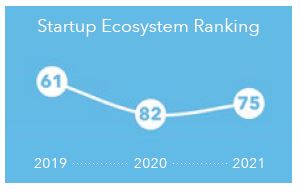 The report further reveals that Pakistan's Top-ranked cities (Lahore and Karachi) improved their rankings in 2021, while two new entrants (Rawalpindi and Faisalabad) joined the ranking table, demonstrating that innovation is prevalent. Furthermore, Pakistan is ranked 55th in the world for Education Technology.
Relevant Read: KP Govt and World Bank partners to empower youth
Lahore, Pakistan's most populous city, rose 14 places to 257th overall and 4th in South Asia. Whereas Karachi positioned at 286th global rank. Islamabad, the third-highest city, witnessed the greatest increase in rank, rising 122 places to 437th in the world and 15th in South Asia. Rawalpindi, ranked fourth nationally, gained 21 ranks to 956th, while Faisalabad, ranked fifth nationally, jumped 38 spots to 960th. Pakistan now has eight listed cities, with two new additions: Jhelum, which is ranked sixth domestically and 988th globally, and Multan, which is ranked seventh nationally and 990th globally.
Startup Ecosystem Overview
According to the 2021 Emerging Venture Markets Report, Pakistan saw a 97% increase in venture capital funding in 2020, contributing to Pakistan's growth as a startup ecosystem hub.
There are a few economic factors that are favorable for Pakistan's ecosystem growth. The economy has the potential for fast development and a growing middle class with disposable income. The infrastructure in Pakistan has seen improvement with the introduction of broadband internet coverage, including 4G. Pakistan should focus on its IT sector, considering the high number of English speaking freelancers that could potentially take it to the next level by becoming startup founders.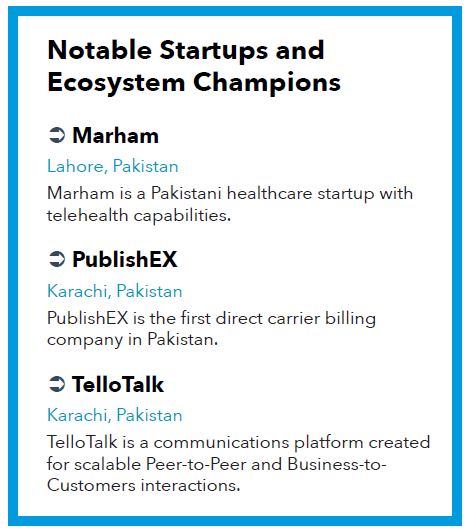 A major challenge for Pakistan's startup ecosystem is the abundance of outdated administrative complications involved in setting up a business. Strengthening the population's willingness to embrace entrepreneurial risks will help grow the local startup ecosystem.
Eli David CEO, StartupBlink in his message said, As the world manages to slowly but surely innovate its way out of a devastating pandemic, it is clear that a new reality has emerged. Firstly, trends such as E-commerce and remote work have accelerated at unprecedented speed, accelerating us toward an inevitable future where our digital presence is at times more dominant than our physical presence.
He further said, Last year, as we published the report, we encouraged startups to aggressively push forward at full speed, as every crisis offers substantial opportunities for innovation and creativity, especially in an increasingly digital world. We still believe that entrepreneurship allows you to become a true explorer of the world, improving on the status quo and bringing your unique art to life. This year, we encourage startup founders to reconnect with the physical world as the pandemic recedes into history.